Hello,
I'm trying to play the bug fixed version "2.05" of the Duke Zone 2 Expansion in DOS but I'm receiving the following error: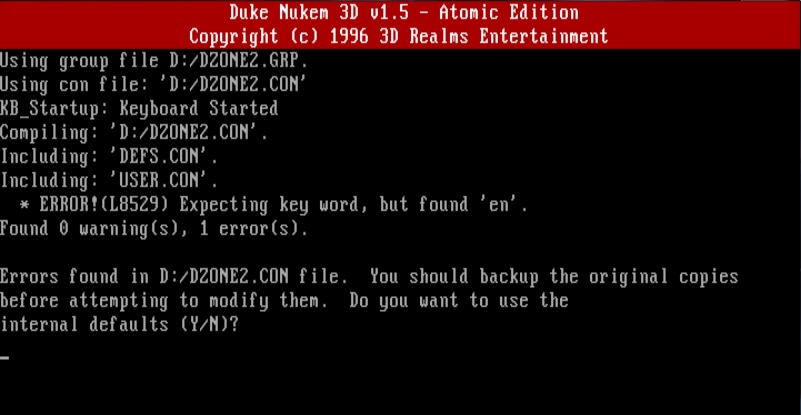 I'm assuming that there's a minor adjustment that needs to be made to the CON file for it to be compatible as it currently only works with EDuke32.
I've attached the GRP/CON files to the bottom of this post.
Any help would be greatly appreciated.
Thanks.